Your helpful AI companion on Telegram
AnyToolBot is your new virtual assistant on Telegram that uses cutting-edge language AI technology to provide answers to all your queries. Whether you have general questions or need personalized advice or support, Anytoolbot can engage in natural, human-like conversations on a variety of topics. Say hello to your ultimate AI friend, Anytoolbot, on Telegram!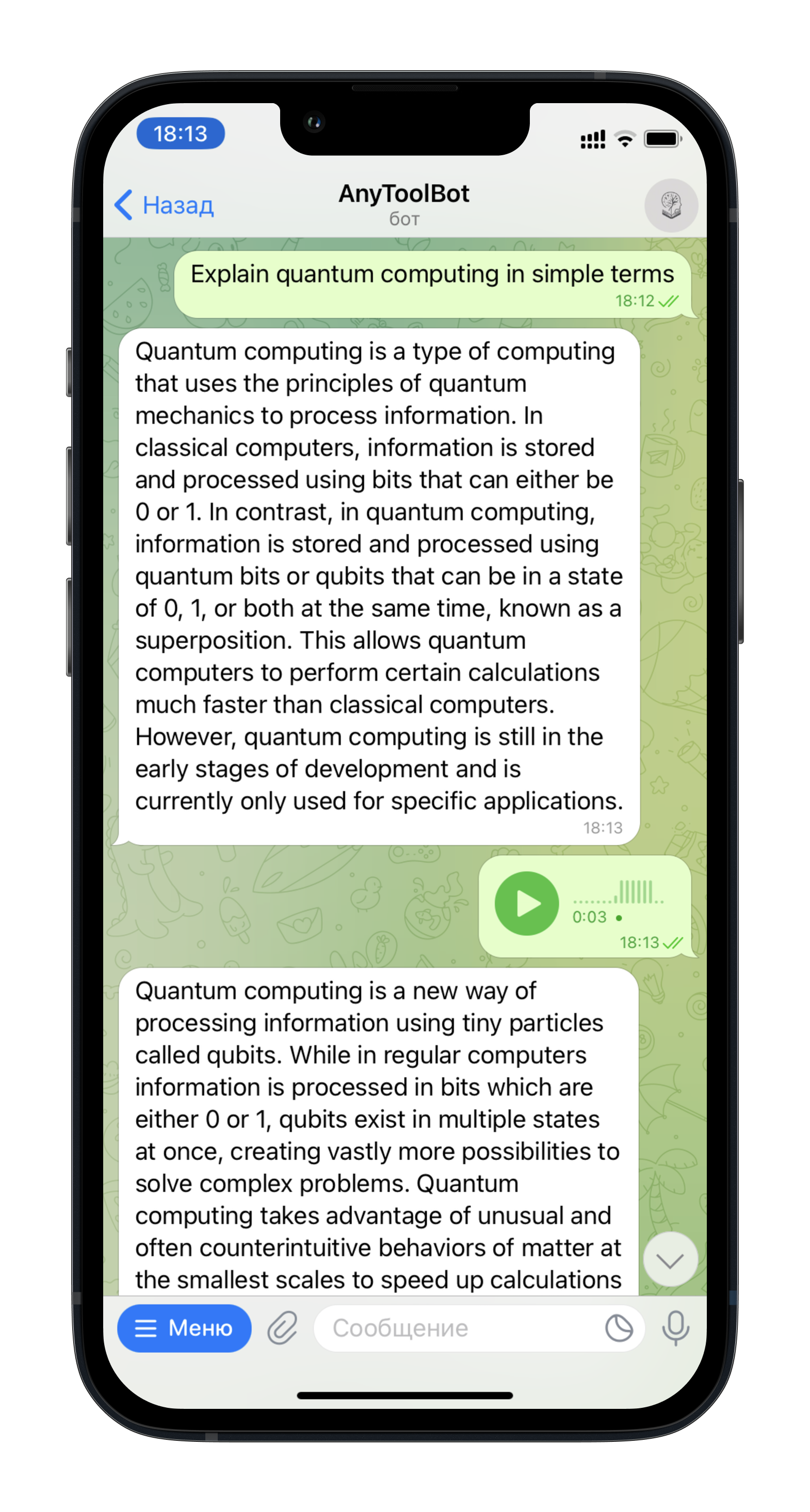 Features
Why is AnyToolBot so great?
Human like conversation
Interact with AnyToolBot as if you were chatting with a friend. Its responses are designed to sound authentic and akin to a human conversation.
Recognizes Speech
AnyToolBot allows you to communicate with it using your voice and it is capable of recognizing your speech.
Support 24/7
AnyToolBot never sleeps. Its by your side round the clock.
A broad selection of subjects
AnyToolBot can engage in discussions about diverse topics ranging from general knowledge to offering personal advice and support.
Limitations
Limited knowledge of world and events after 2021
May occasionally generate incorrect information
May occasionally produce harmful instructions or biased content
Pricing
Free
First 50 questions free
24/7 Available
Pro
Individual prompts configuration
Premium support
Have question?
Write us an email.